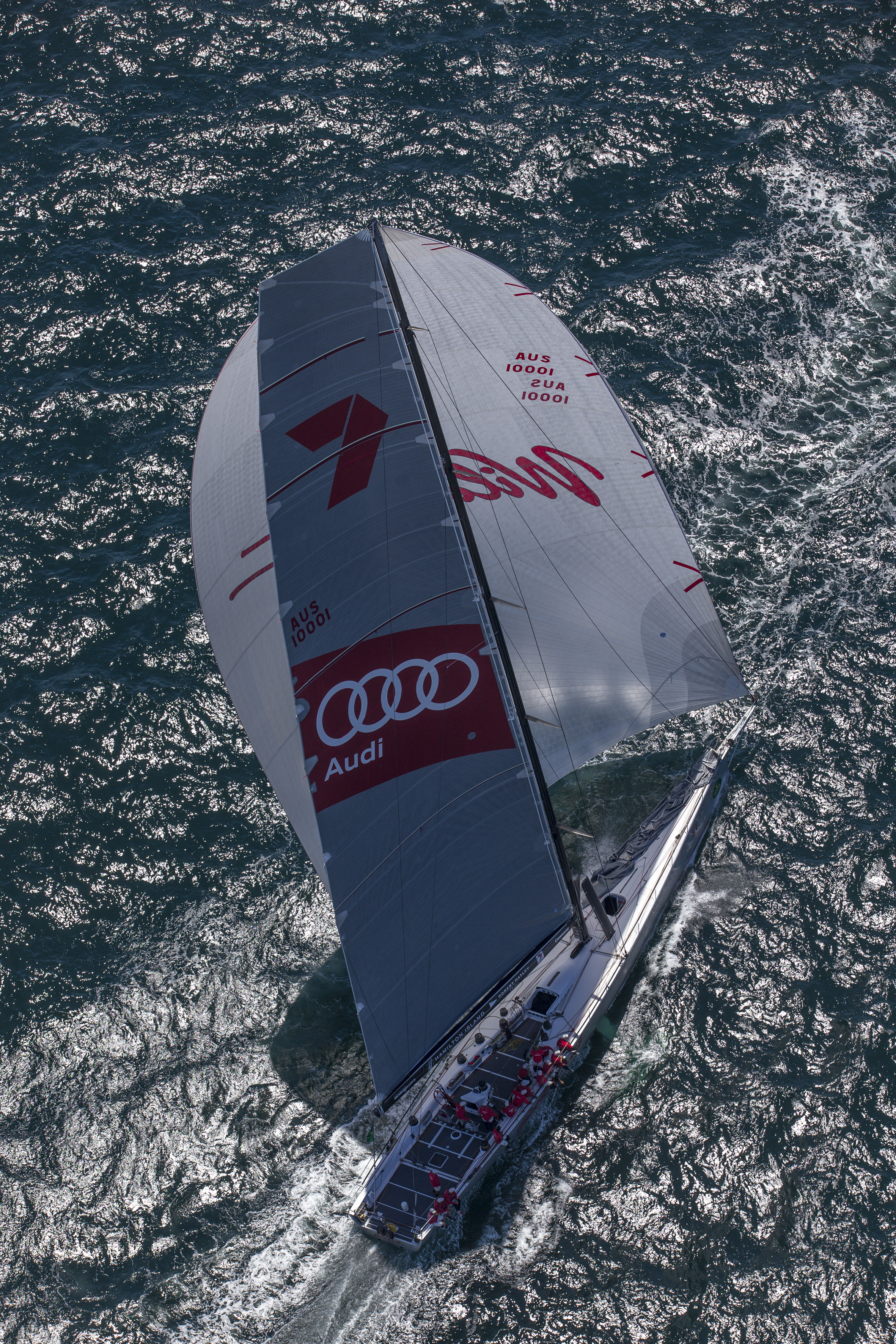 The Oatley family's champion supermaxi, Wild Oats XI, was on record-breaking pace in the 348 nautical mile Brisbane to Keppel race late today.
The silver-hulled, 30-metre long racer was surfing north past Noosa, on the Sunshine Coast, at up to 27 knots and heading for the northern tip of Fraser Island.
Should the existing conditions continue then Wild Oats XI is likely to finish at around 6am, more than nine hours inside the course record time she set in 2011.
Bowman Tim Wiseman, who has sent back videos and images from on-board, said conditions were ideal for the yacht.
"Once we cleared Moreton Bay and sailed into the open ocean we took off," he said. "We're enjoying a 25-30 knot sou' easterly wind and waves that are ideal for surfing. The one thing we are watching out for is whales; we've just had one surface right alongside us."
In the race for line honours, Wild Oats XI was leading the Volvo 70, Black Jack (Peter Harburg), by seven miles with another three miles to Alive (Philip Turner) in third place.
After completing this course the majority of the 39 entries in the Keppel race will be heading north to compete in Audi Hamilton Island Race Week, which starts on August 20.
For more information please contact:
Rob Mundle
Wild Oats XI Media Manager
+61 (0)417 323 573 or rob.mundle@bigpond.com