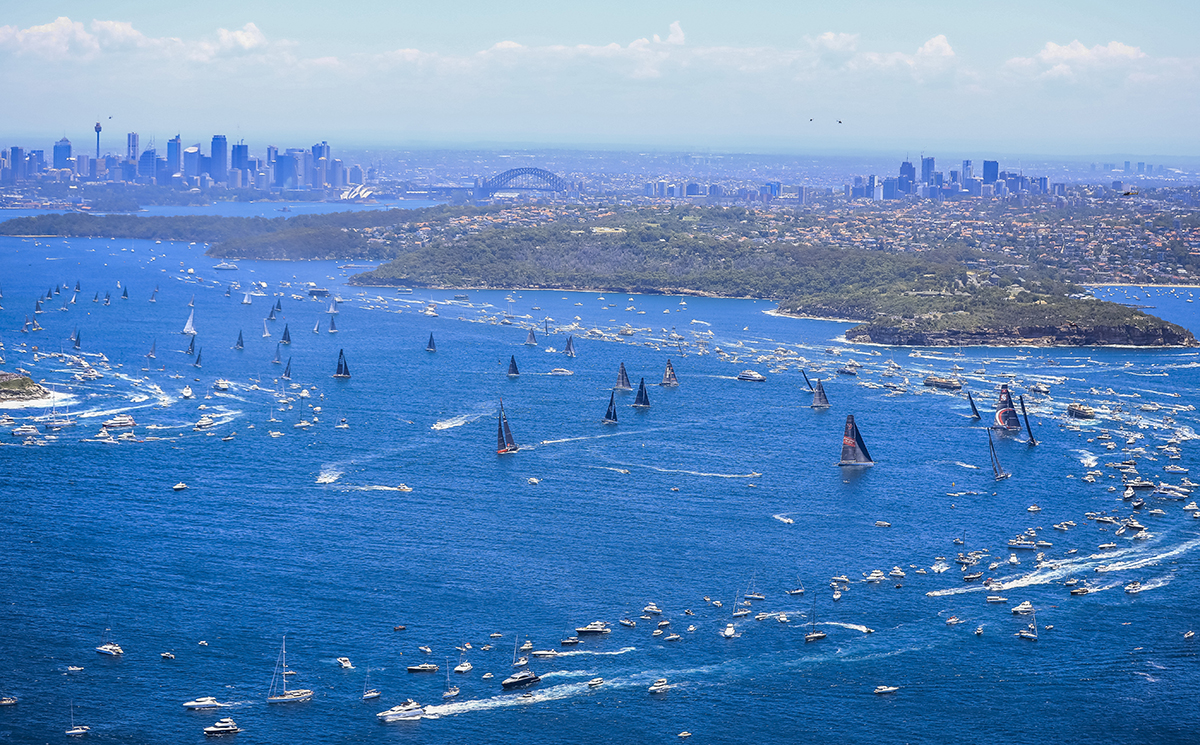 After five weeks of frenetic repair work, sometime around-the-clock, the supermaxi yacht Wild Oats XI has been declared ready to race in the Rolex Sydney-Hobart race on Boxing Day.
The declaration came from the skipper, Mark Richards, after the 30-metre long, silver-hulled racer completed a compulsory 24-hour qualification course off Sydney this week.
"We went into race mode for that trial and returned to our base more than pleased with what we had experienced," Richards said. "We couldn't fault a thing."
Richards and his team are now turning their attention to putting sails and equipment aboard the yacht, and watching a very unusual weather pattern that is developing off Australia's east coast. Incredibly, the pall of bushfire smoke enveloping Sydney and much of the coast to the south is bringing uncertainty to the race forecast.
Internationally recognised yachting meteorologist, Roger Badham, said the smoke and the extreme heat being experienced inland was a rarely seen weather phenomenon.
"Right now the outlook for the race does not have anything nasty about it. The yachts are likely to start in a north-easterly but will experience a southerly change of the NSW coast as they progress south. But it will be quite a few days before we can attach any certainty the outlook."
Wild Oats XI's race preparation problems started on the evening of November 8, while competing in the overnight Cabbage Tree island race out of Sydney. The yacht was leading the fleet when the 45-metre high carbon fibre mast suddenly fractured and consequently caused a significant part of the deck structure to fail.
Quick action by the crew prevented additional damage and the yacht was able to reach safe haven in Newcastle.
In the ensuing five weeks a remarkable and well-orchestrated repair schedule that involved getting replacement parts from Europe, Asia and New Zealand, has led to the supermaxi being declared race ready.
Owned by the Oatley family, Wild Oats XI is recognised as the most successful yacht in the 75-year history of the Hobart race. Since being launched in 2005 the much-modified supermaxi has claimed line honours on nine times, won on corrected time twice, and set a race record time for the course on two occasions.
For more information please contact Rob Mundle – Media Manager, Wild Oats XI.
rob.mundle@bigpond.com  Phone:  +61 (0)417 323 573