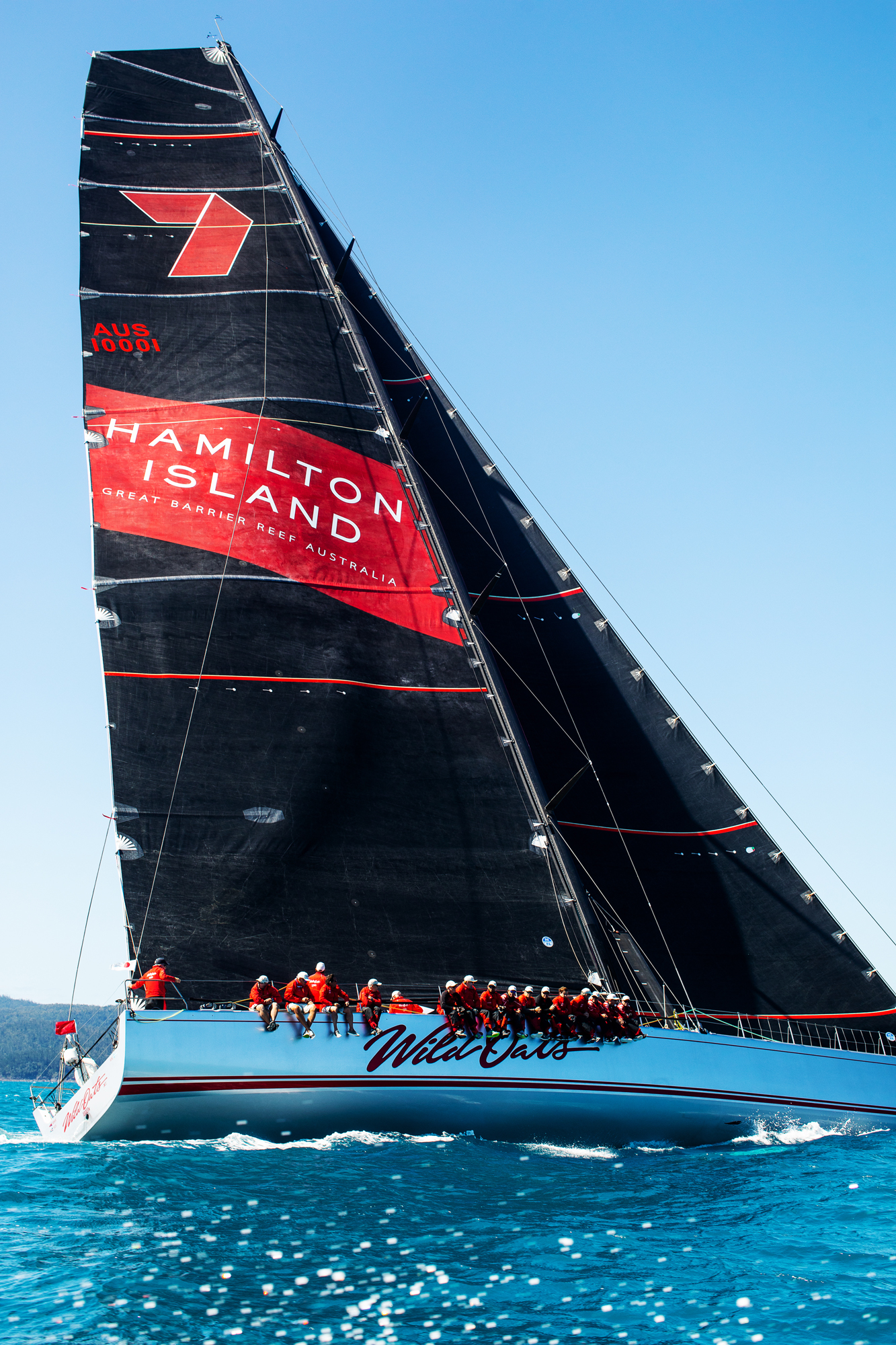 The gear-busting, boat breaking reputation of the Rolex Sydney Hobart yacht race could be far from reality when the 628-nautical mile classic starts on Boxing Day, according to Mark Richards, the skipper of the 30-metre long supermaxi, Wild Oats XI.
The three most reliable weather forecasts for the race all agree there will be a southerly change exiting Bass Strait and moving up the NSW south coast as the fleet heads towards Hobart. But, how strong it will be and from what precise direction remains unknown.
"At this stage it appears the race will be more like a game of chess than a hard slog south," Richards said today. "It will be a very tricky, tactical challenge in relatively light winds for much of the way. The hardest part will be to select the best course for your transition through the approaching system.
"Today's forecast indicates we will start in a light to moderate north-easterly, and then have a change out of the south during the first night. If you position your yacht in the right spot for that change, and your opposition doesn't get it right, then you might gain 50 or 60 miles over them. That's the big challenge."
On current projections it will also be a slow race. If the existing forecast prevails then the first yacht into Hobart is likely to be some 12 hours outside the race record time of one day, nine hours set by Jim Cooney's supermaxi, Comanche, two years ago.
A light weather race is expected to suit Wild Oats XI's new configuration. During the past 12 months the yacht's owners, the Oatley family, and Richards, have worked with the American-based yacht design company, Reichel/Pugh, to upgrade the yacht. The most significant modification was the removal of two retractable daggerboards forward of the mast, and the addition of a small retractable rudder in the same location. That change and the reduction in the number of crew from 21 to 18 have decreased the yacht's racing weight by 1200kgs.
The Rolex Sydney Hobart race starts on Sydney Harbour at 1pm on Boxing Day. The start will be televised by Channel 7.
This is the 75th staging of the classic.
For more information please contact:
Rob Mundle- Wild Oats XI Media Manager.
Email: mundle@bigpond.com or phone +61 (0) 417 323 573.