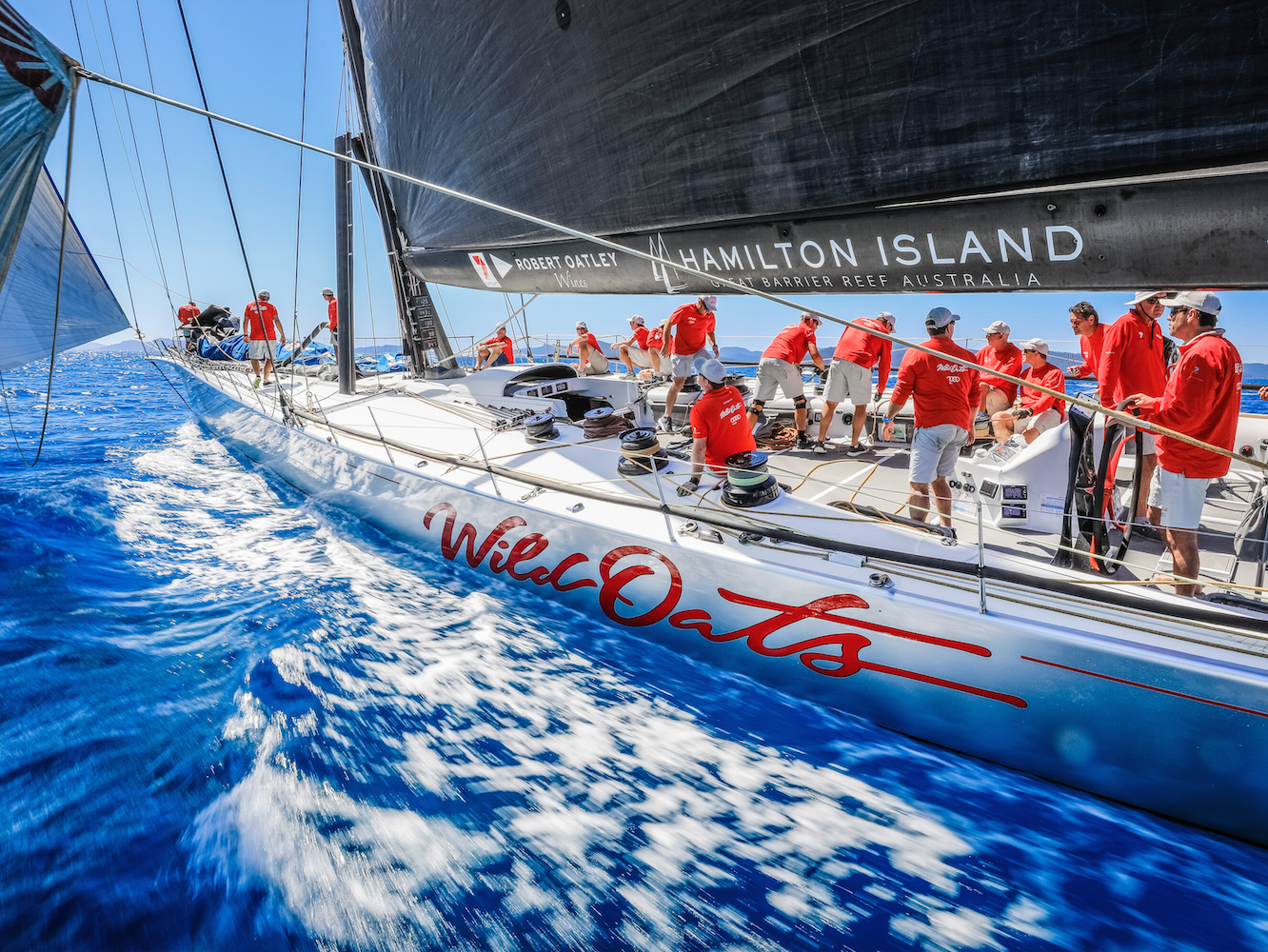 The supermaxi yacht, Wild Oats XI, will today take another significant step forward in its challenge to be on the start line for this month's 75th annual Rolex Sydney-Hobart race.
Little more than a month ago the 30-metre long sloop suffered major structural damage while contesting the 180-nautical mile Cabbage Tree Island race out of Sydney. The yacht's 45-metre high carbon fibre mast fractured at deck level and as a result a large part of the deck structure failed.
Miraculously, through great skill, the crew was able to stabilise the broken mast and reach shore before the yacht suffered any additional damage.
Subsequently, during the past five weeks Wild Oats XI has undergone a major rebuild at its dock in Sydney, an endeavour that was designed to have it ready to race to Hobart on December 26. This included replacing an 8 m x 3 m piece of the deck and fractured frames, and repairing the mast. At one stage during the mast repair specialist technicians worked around-the-clock for 4 days to ensure maximum strength was achieved.
Last week, when the supermaxi was back in one piece, it was put to the test on Sydney Harbour. When that session was complete skipper Mark Richards and his crew were singing the praises of everyone associated with the repair work, as were the yacht's owners, the Oatley family.
Today Wild Oats XI will take the next step towards being on the start line for the big race. It will undertake a 24-hour offshore passage off Sydney so it meets one of the many qualification requirements for yachts entered in the Hobart race.
"We will be in full race mode and treat this passage as we would if we were racing," said Mark Richards. "The entire race crew will be on board, including our navigator, Juan Vila, who has just flown in from Europe."
Richard revealed that Wild Oats XI will start in the Hobart race a remarkable 1200 kg lighter than it was last year when it took line honours in the classic.
"We have replaced 2 large daggerboards with a small, and considerably lighter, rudder just forward of the mast," he explained. "The few trials we have done using this new appendage indicate that it will be an advantage when sailing upwind."
Wild Oats XI is recognised as the most successful yacht to have contested the Sydney-Hobart race since the inaugural event in 1945. Launched in 2005, the supermaxi has claimed line honours on 9 occasions, won on corrected time twice, and twice set a race record time.