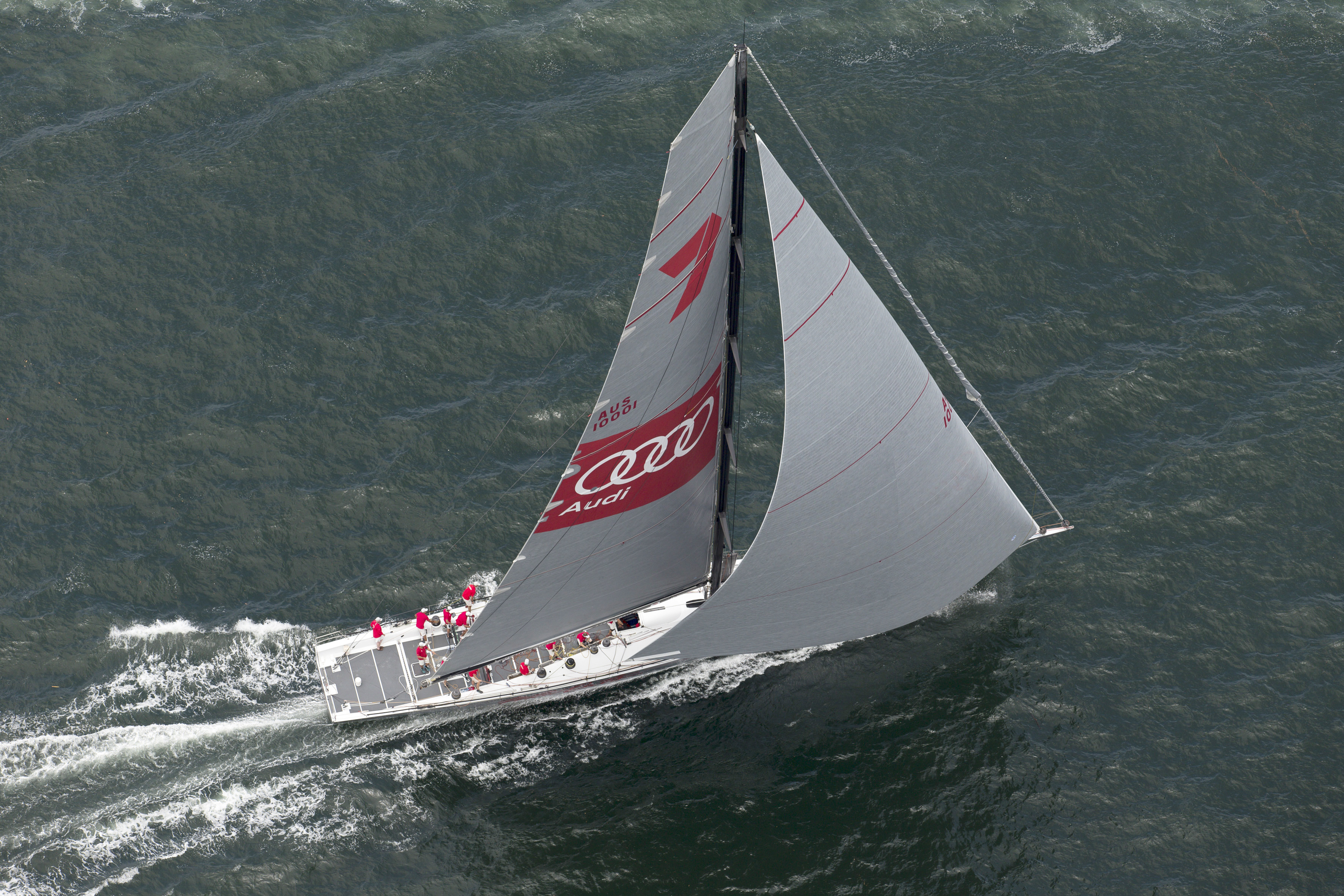 In what was a remarkable display of high speed offshore sailing, the Oatley family's supercharged supermaxi, Wild Oats XI, has demolished the course record time she set in the Brisbane to Keppel race in 2011.
After covering the 348 nautical mile course at an average speed of 21 knots, the 30-metre long, recently reconfigured yacht confirmed she is still a benchmark in offshore sailing.
Propelled by a solid south-easterly wind over the entire course, she covered the distance in less than 17 hours; a performance that saw her carve almost 7hrs 30mins off her previous record time.
The Keppel race was the first chance Wild Oats XI's skipper Mark Richards and his 19-man crew have had to test the yacht since her hull was dramatically modified late last year. The rig has also been refined significantly in recent months.
"She's a different yacht", an elated Richards said after Wild Oats XI crossed the finish line well before sunrise today. "It was a phenomenal performance; a dream run. We were averaging 25 knots for quite a while, and all the time she was a delight to handle. She was always responsive to the helm, and never once showed any sign of wanting to nose dive – which was one of the problems we had to contend with before we changed the shape of the bow."
Launched in 2005, Wild Oats XI is the most successful yacht in the 71-year history of the Rolex Sydney-Hobart race. She has been first to finish on eight occasions, set a course record twice and won on corrected time on two occasions. In a hypothetical scenario, should Wild Oats XI achieve a similar average speed in this year's Rolex Sydney Hobart race she will demolish her current race record time by more than 12 hours.
Wild Oats XI's next challenge will come at Audi Hamilton Island Race Week starting August 20.
For more information please contact:
Rob Mundle
Wild Oats XI Media Manager
+61 (0)417 323 573 or rob.mundle@bigpond.com