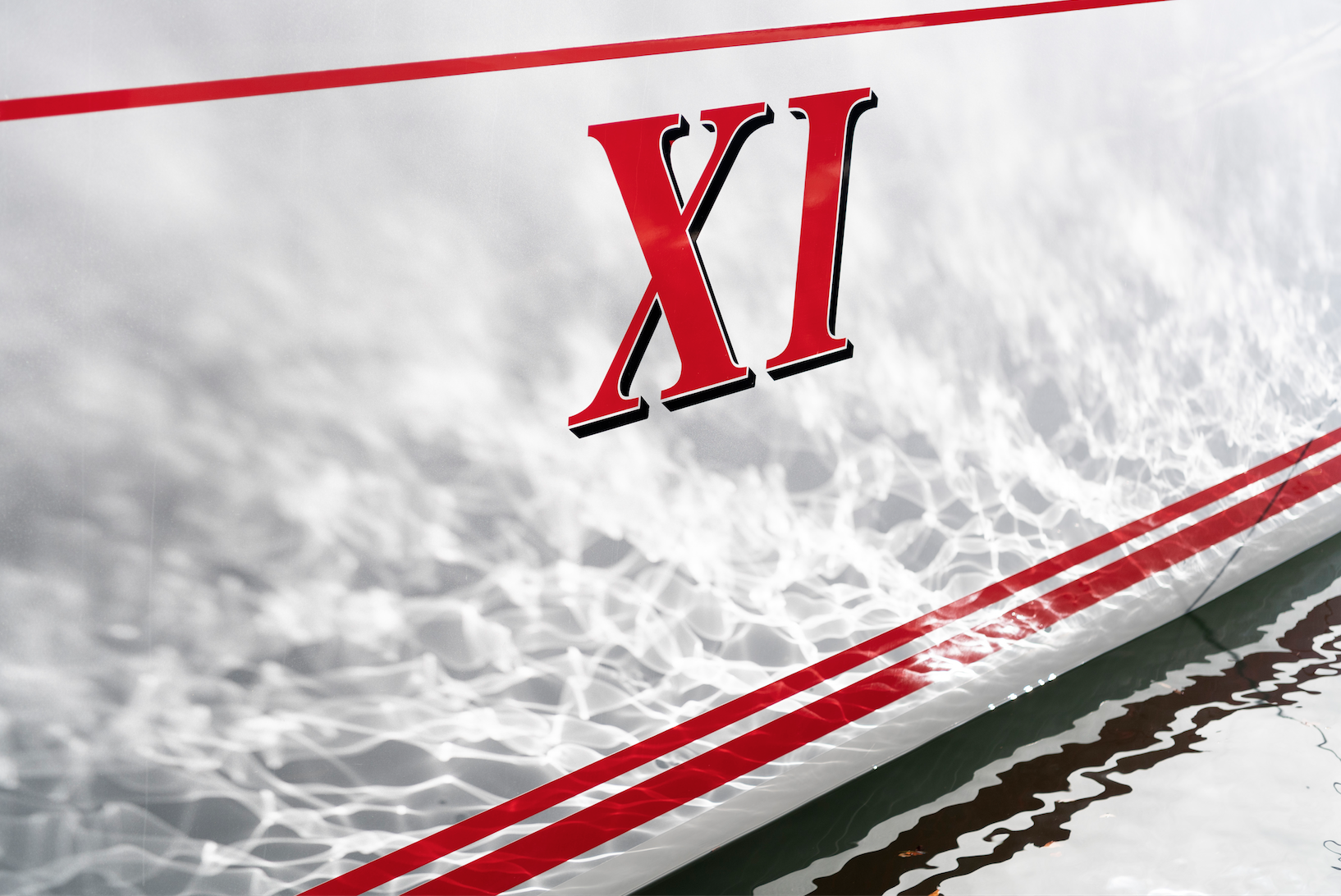 A lightning fast and very professional response by the highly experienced crew aboard the supermaxi Wild Oats XI when its mast failed at the weekend saved the yacht from the likelihood of considerably more damage.
The 30-metre long sloop, which is recognised as the most successful yacht in the 75-year history of Rolex Sydney Hobart race, went close to being dismasted while leading the fleet in the 180-nautical mile Cabbage Tree Island race out of Sydney on Friday night. The yacht was two hours into the race when a solid splintering sound signalled that the 45-metre high carbon fibre mast had fractured at deck level. The mast then tilted at an alarming angle and threatened to crash over the side.
Only an immediate and well calculated reaction by the 20-man crew – led by skipper Mark Richards –  kept the gyrating mast aloft.
Had it crashed into the water Wild Oats XI would probably have suffered significant hull-damage and not been able to start in the Hobart race on December 26. As it turned out, there was only minor damage to the deck.
"The reaction by the crew to this emergency was exceptional," said Sandy Oatley, whose family owns the yacht. "The sails were lowered as quickly as possible and the hull was heeled to leeward to steady the mast and minimise the risk of further damage."
The supermaxi made its way into Newcastle so the fractured mast could be lifted out by a crane then lashed to the deck. Wild Oats XI was then motored 60nm south, back to its home base in Sydney.
Technicians from the yacht's builders, McConaghy Boats, and the mast makers, inspected the damage yesterday and confirmed it could be repaired in time for the Hobart race start. However, a question mark remains over the yacht's high-tech carbon fibre rigging.
That rigging, measuring more than 100 metres, was scheduled to be airfreighted from Sydney to its manufacturer in Spain today so it could be x-rayed and checked for flaws. Any damaged rigging would be replaced.
"This was the only way we could ensure none of the rigging was damaged," Sandy Oatley explained. "Obviously there is an element of risk associated with sending it to Spain, especially when it comes to transport delays, but it's a gamble we had to take."