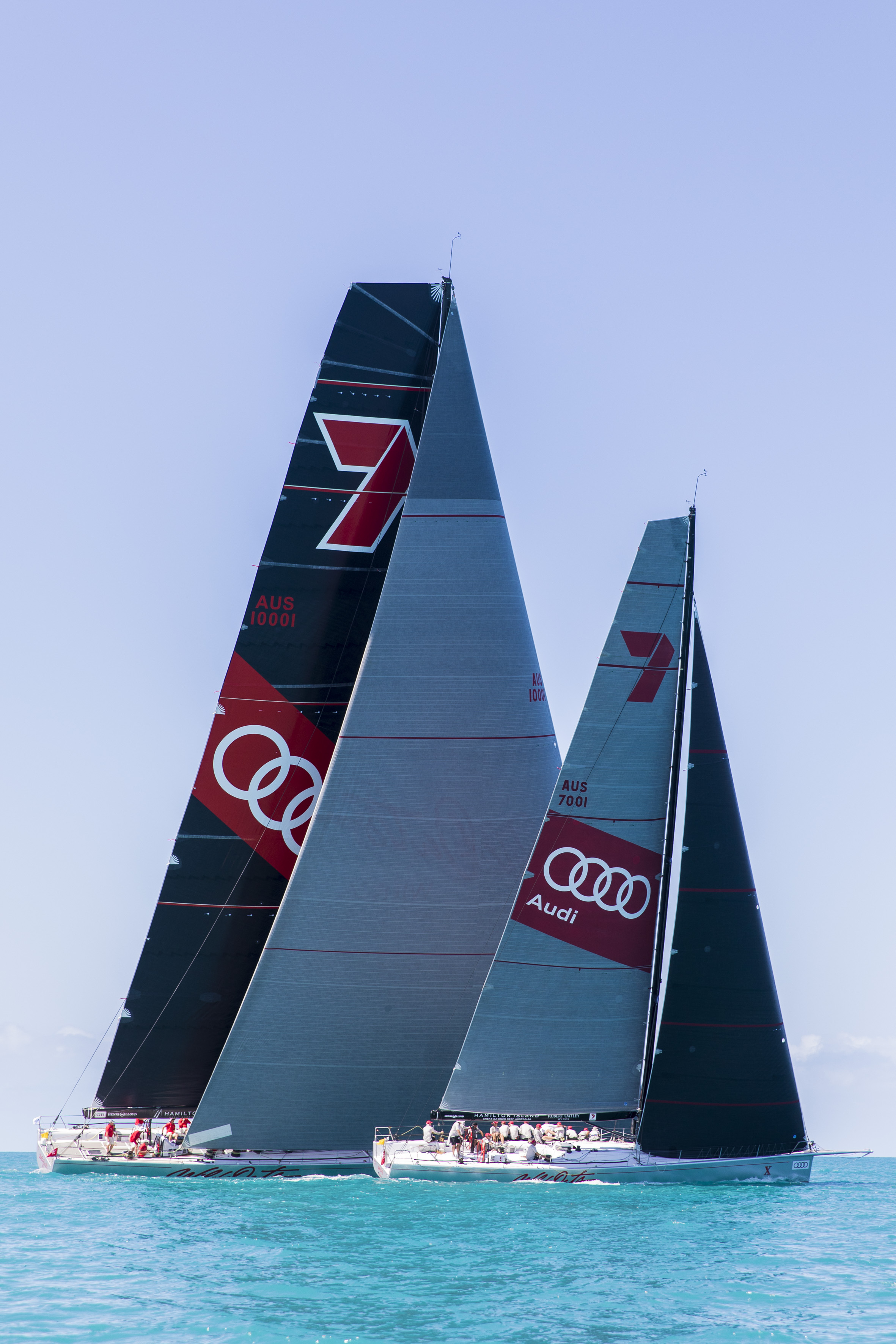 Followers of the Rolex Sydney Hobart Yacht Race might think they are seeing double when the 628 nautical mile classic starts on Sydney Harbour on Boxing Day.
The reason for this is simple: on the starting line will be two yachts from the Oatley family's "stable" that are near-identical in profile and name.
First and foremost will be the famous 30-metre supermaxi, Wild Oats XI, which stands as the most successful yacht in the 72-year history of the great race. And, on the same starting line will be the 20-metre long Wild Oats X, the yacht that was the prototype for the big boat.
Despite the difference in size, both boats have the potential to be among the major prize winners in the Hobart race – Wild Oats XI for line and handicap honours and Wild Oats X for first on handicap. Wild Oats X's racing record over the years includes first-to-finish in the Audi Sydney Gold Coast Yacht Race in 2005, 2007 and 2009, second in the 2004 Maxi Worlds in Porto Cervo and overall victory at Hamilton Island Race Week 2005. Most recently, at this year's Audi Hamilton Island Race Week, Wild Oats X, skippered by HRH Prince Frederik of Denmark, took top honours in the Grand Prix racing division.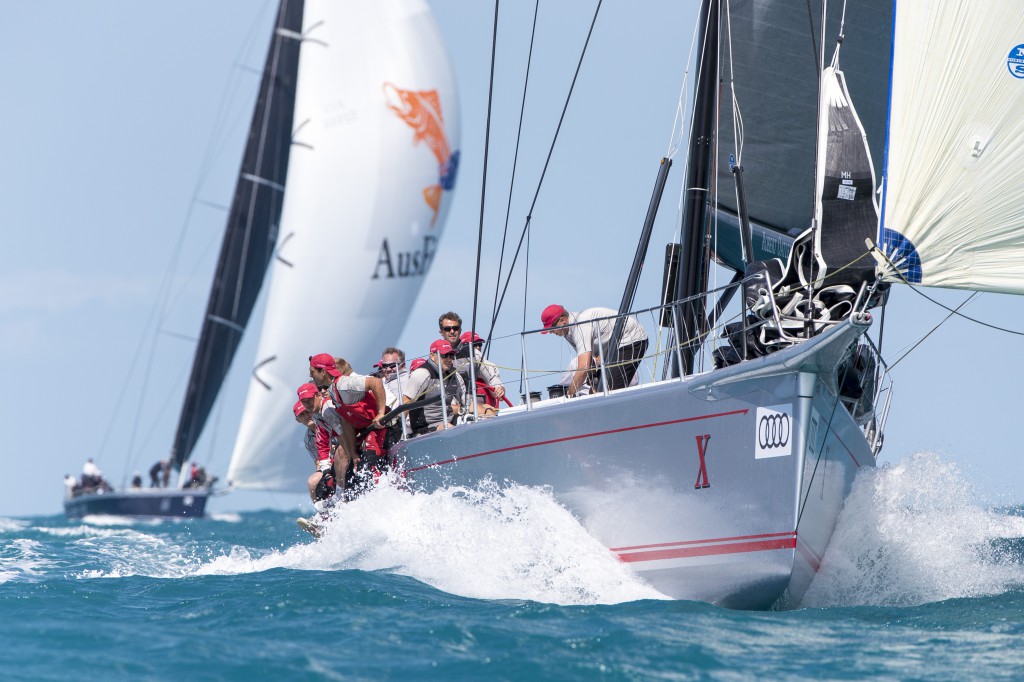 Wild Oats X, with HRH Prince Frederik of Denmark at the helm, won the IRC Grand Prix division at Audi Hamilton Island Race Week 2017. (Image credit – Andrea Francolini)
There will also be family ties between the two crews in the Hobart race: Dan Oatley, a grandson of the late Bob Oatley AM, will be aboard Wild Oats XI for his second Hobart race, while the skipper of Wild Oats X, Troy Tindill, is married to Bob Oatley's granddaughter, Nicky.
Troy has been an important member of Wild Oats yachting campaigns for near a decade. He has raced to Hobart aboard Wild Oats XI on eight occasions for a record of six line honours victories and two wins on corrected time.
"It's a great honour to be given the opportunity to now skipper Wild Oats X in what will be my tenth Hobart race," Troy said. "The yacht has the potential to be well placed on corrected time, so we are doing everything possible to ensure she races to her full potential."
Troy has drawn on the talent of highly skilled local sailors and international ocean racing yachtsmen to make up the 14-man crew he has chosen for the Hobart race. Among the better-known names are around-the-world sailors Wouter Verbraak, Phil Jameson and George Peat and eight-time 18ft skiff world champion, Seve Jarvin. Tom Spithill, brother of Australian America's Cup sailing legend, Jimmy Spithill, will also be aboard Wild Oats X.
Ironically, Seve Jarvin's father, Steve, is the mainsail trimmer aboard Wild Oats XI.