Supermaxi takes to the water minus her bow
Residents and office workers around Sydney Harbour were treated to a most unusual sight today: a 20-metre long, snub-nosed hull being towed upstream.
Only the colour scheme told the tale. This was Australia's most successful ocean racing yacht, Bob Oatley's supermaxi Wild Oats XI, revealing in public for the first time the extent of the modifications she is undergoing.
She was minus her bow.
Last week, a 10-metre section of the bow was cut off, and today what remained of her once sleek, silver hull was re-launched at Woolwich Dock so it could be towed up harbour, hauled out of the water and loaded onto a truck.
Overnight, this large chunk of Wild Oats XI will be transported to the McConaghy boat building facility to the north of the city where a new and longer bow section will be attached to it. At the same time, another two metres will be cut off the stern so that when she is back in the water and in racing trim she will again measure 30 metres overall: the maximum length allowable for yachts contesting the Rolex Sydney Hobart, race starting December 26.
The rush to update Wild Oats XI comes in the wake of news that arch rival Comanche, owned by American Jim Clark and his wife Kristy Hinze, will be shipped to Sydney in a few weeks with the express purpose of beating Wild Oats XI in the Hobart race and claiming line honours.
Just a month ago Comanche signalled the seriousness of her challenge to Wild Oats XI's long-time supremacy when she averaged more than 25 knots for a day and set a new 24-hour world record for monohull yachts of 618 nautical miles – a distance that was just nine nautical miles short of the entire course length for the Hobart race.
Last year's Hobart race was Comanche's first offshore campaign, yet while she showed blistering speed at times, Wild Oats XI had her measure and beat her into Hobart in the race for line honours.
With the Wild Oats XI team, led by Bob Oatley and skipper Mark Richards, expecting an even tougher challenge from Comanche and other supermaxis this year, everything possible has been considered to ensure she has the best chance to repeat last year's result. Building a new yacht was out of the question, so, with her remarkable success in the Hobart race confirming she has the right pedigree, an upgrade of the hull and rig was the answer.
Designers in America and Australia considered and computer tested all possible hull modifications, and once the results were analysed it was apparent that by extending the bow forward by two metres Wild Oats XI would be more buoyant, lighter and faster, especially downwind.
With the new forward section having already been prefabricated at McConaghy's, the remainder of the project is expected to take about eight weeks to complete. She should be back in the water and sailing by mid-November.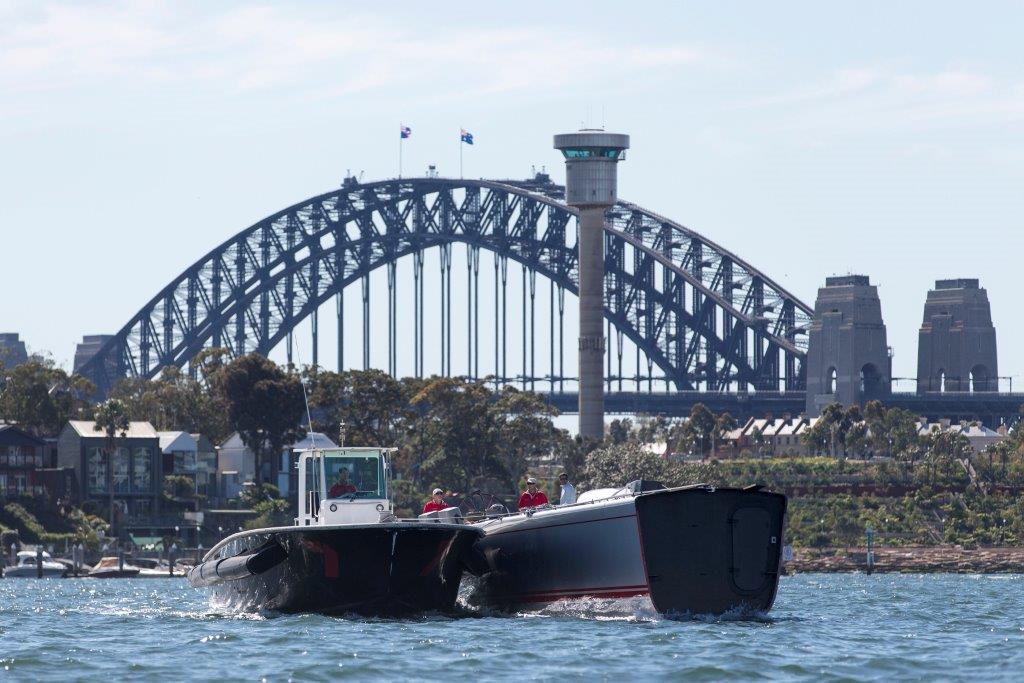 For more information please contact:
Rob Mundle
Media Manager – Wild Oats XI
+61 (0)417 323 573        rob.mundle@bigpond.com