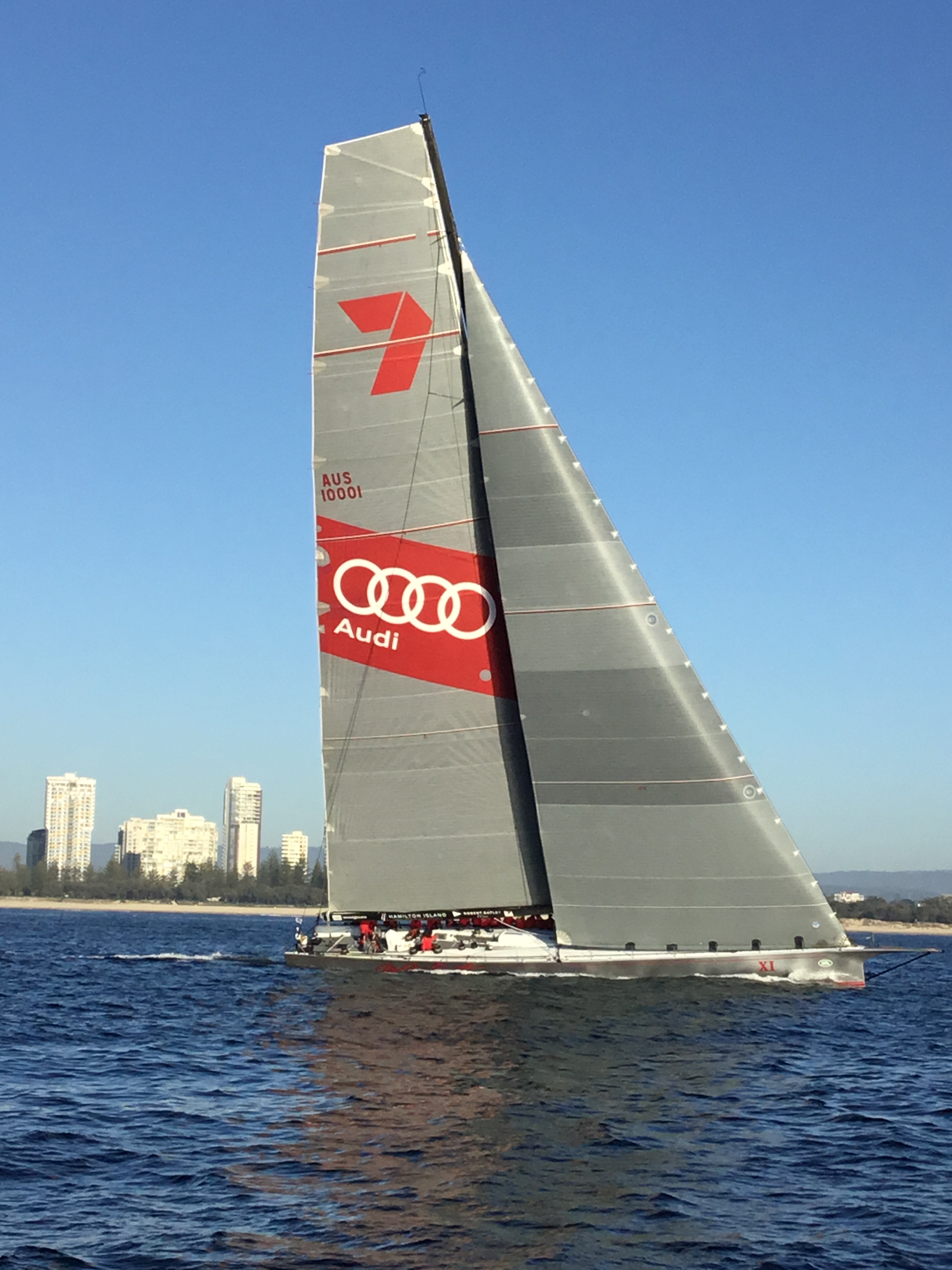 In the closest finish in more than 15 years, the Oatley family's record-breaking supermaxi, Wild Oats XI, has claimed line honours for the sixth time in the 384 nautical mile Land Rover Sydney Gold Coast Race.
The 30-metre long, silver-hulled racer knifed its way across the finish line off Main Beach soon after sunrise; and only 3m 31s behind was the similar sized Black Jack, owned by Peter Harburg, out of Brisbane.
These two yachts started life as near-identical Reichel-Pugh designs in 2005. Harburg purchased Black Jack from a European owner earlier this year, shipped it to Sydney and had it modified just in time for this race.
Light to medium headwinds made what was the 32nd staging of the coastal classic a physical and mental test of endurance for both crews. Sleep was a rare and brief experience over the entire distance, and sail changes were made constantly to suit the prevailing conditions.
"It was an awesome race; one of the best," said Wild Oats XI's skipper, Mark Richards on reaching Southport Yacht Club. "It was a fight from start to finish as we were within sight of each other all the way. They managed to get past us on three occasions, but we clawed our way back to the front when it mattered."
Richards heaped praise on his crew and also recognised the outstanding effort made by the Black Jack team, especially considering this was their maiden race with the yacht.
However, the result was particularly encouraging for Wild Oats XI.
"From the day she was launched Black Jack was always faster than Wild Oats XI when sailing upwind in those conditions," Richards said. "So we were more than pleased to be able to go toe-to-toe with them in this race, especially when you consider that we've done extensive modification to our yacht to make it faster downwind."
This was Wild Oats XI's sixth line honours victory in the Gold Coast race; however the light headwinds that prevailed led to it crossing the finishing line more than 20 hours outside the course record time she set in 2012.
For more information please contact:
Rob Mundle
Wild Oats XI Media Manager
+61 (0)417 323 573 or rob.mundle@bigpond.com