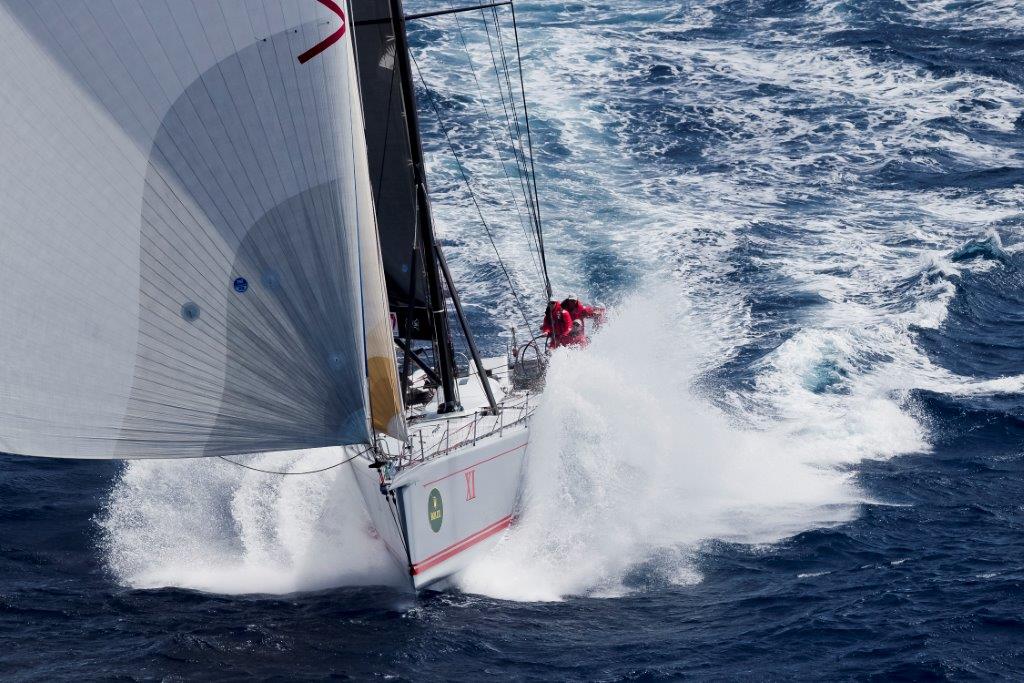 Wild Oats XI, the most successful yacht in the long history of the Rolex Sydney to Hobart Yacht Race, will start in the classic on Boxing Day with the most efficient sail plan it has carried since first competing in the event in 2005.
Owned by the Oatley family and skippered by Mark Richards, Wild Oats XI's sail inventory for this year's race will include four new sails which have been made using the very latest space-age fabrics and design technology.
"This is the first time our sail wardrobe has been fully optimised since the hull and rig modifications were completed two years ago" Mark Richards said. "We decided it was best not to introduce new sails into the wardrobe until we were certain what was needed for the yacht to achieve maximum performance in all conditions."
Richards said that after comparing performances against rival supermaxi, Comanche, in last year's Hobart race it was decided that four sails were needed, including two that were the biggest that Wild Oats XI had ever carried. One was a maximum size headsail for sailing up wind in light airs, and the other a spinnaker. Two new and smaller headsails were also added.
"It is because the bowsprit is now more than a metre longer that we are able to have these big sails," Richards said. "The spinnaker in particular should see us stay in touch with Comanche when she is at her best reaching crosswind, while the big new headsail, which is set from the tip of the bowsprit to the top of the mast, should make us even faster sailing up wind in light weather."
On looking at weather forecasts for this year's race, Richard said there were so many variables and options when it came toconsidering the wind strength and direction that it looked like it would be a "tricky" race.
Wild Oats XI's crew for this year's classic will have a total of more than 300 Hobart races between them. Interestingly, Olympic and world champion yachtsman, Glenn Bourke, who will be sailing as strategist, will be making his Hobart race debut.
Wild Oats XI is the most successful yacht in the 73-year history of the Sydney-Hobart race. Mark Richards has guided her to eight line honours and two victories on handicap since the yacht was launched in 2005. Wild Oats XI has also established a record time for the 628-nautical mile course on two occasions.
For more information please contact Rob Mundle, Media Manager, Wild Oats XI, on 0417 323 573 or email, rob.mundle@bigpond.com.