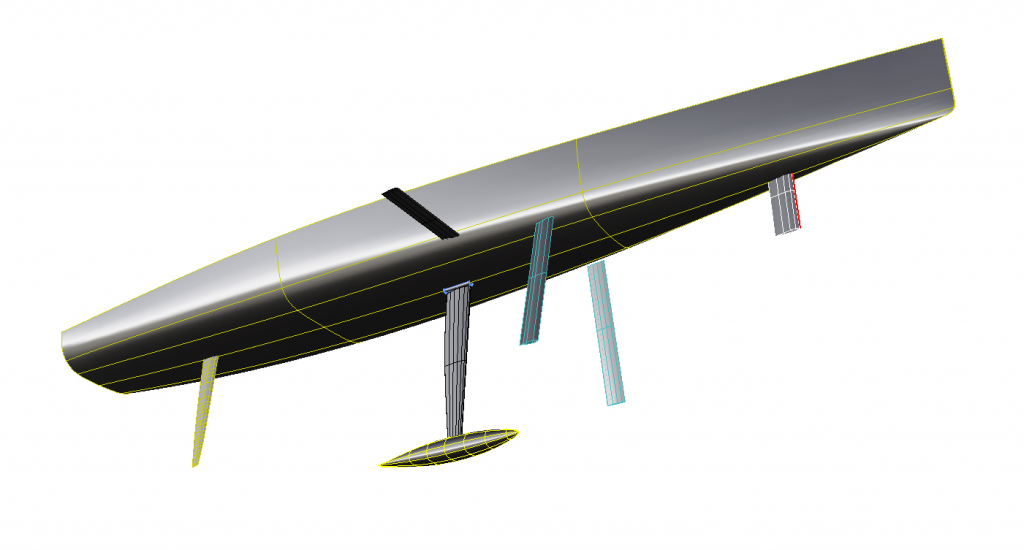 The recent Transpac Race from Los Angeles to Honolulu was the last for record-breaking Australian supermaxi, Wild Oats XI, as we know her.
She will never look the same again.
The 30.5 metre long sloop, recognised as the most successful yacht to have contested the Rolex Sydney Hobart Race over its 70-year history, is on her way to an appointment with a team of boat builders who will transform her into something different and new.
Their first task will be to cut two metres from her stern, then extend her forward sections by the same length. There will also be changes made to the hull configuration, sailplan and rig.
The project will take three months to complete.
"Wild Oats XI's profile will be considerably different when we have finished," said Sandy Oatley, who is coordinating the project for his father, the yacht's owner, Bob Oatley. "She is now ten years old and in need of a new lease of life, especially if we are going to have any chance of beating the four other 100-footers we expect to see on the start line for the Hobart race in December, including the American yachts, Comanche and Rambler."
Wild Oats XI is currently sailing 4300 nautical miles back to Sydney from Hawaii after scoring the fastest elapsed time in the Transpac Race from Los Angeles to Honolulu and winning her division. She is due to arrive in about two weeks and will then be taken from the water almost immediately so the work can begin.
"Wild Oats XI's result in the Transpac race was a fitting finale for the old girl as we know her," said her skipper, Mark Richards. "It's time she had a makeover – a big one.
"It's a truly exciting project, one that reflects the competitive nature of Bob and Sandy Oatley. They want to give her every chance for taking her ninth line honours in the Hobart race."
"This is a massive undertaking for everyone involved, one we have to do to stay competitive. Our goal is to take a decade-old, proven, all-round yacht and make her leaner, lighter and faster.
"Lopping off the stern is relatively simple," Richards explained, "but the extension to the bow is far more complex. To retain the right hull shape we will be cutting off the existing bow section just forward of the mast and rebuilding her from there."
Richards said that he, the Oatleys and the design team had been considering modifying Wild Oats XI for more than two years, but it is only now that they could agree on what needed to be done. He added that everyone was confident the modifications will make the yacht considerably faster.
This first stage of the project will happen in a shed at Woolwich, on Sydney harbour, where Wild Oats XI docks. The mid-section will then be trucked to the McConaghys boatbuilding facility at Mona Vale, on Sydney's northern beaches. McConaghys built Wild Oats XI there in 2005 and have, in recent weeks, prefabricated the yacht's new bow and stern sections on site.
The plan for the modifications means that the position of the yacht's mast, keel, rudder, daggerboards, hydrofoil wing and basic sailplan will remain unchanged as they are an integral part of the remaining internal hull chassis. However, the new look Wild Oats XI will also feature a longer bowsprit, a change that will allow for larger downwind and light-wind sails to be set. The strength of this new structure will also allow for the load tension on the outer forestay to be increased from seven to 12 tons.
"There are many other things that will change as a consequence of these modifications," Richards said. "We have three new sails on order, and because the hull will now be lighter we will be able to increase stability by adding 400 kilograms to our keel ballast bulb."
Not so apparent will be a change in profile for the existing daggerboards and horizontal hydrofoil wing fitted at the waterline, aft of the mast.
This wing, which was installed more than a year ago, made a considerable difference to Wild Oats XI's downwind speed as it significantly reduced the effect of nose diving. Design research on the new-look hull confirms that the combined influences of the increased buoyancy that will come via the longer bow section, and increased lift from the wing, will make Wild Oats XI even faster downwind.
The new-look Wild Oats XI is scheduled to be sailing again in November.
Follow our journey on social media – @WildOatsXI / #WildOatsXI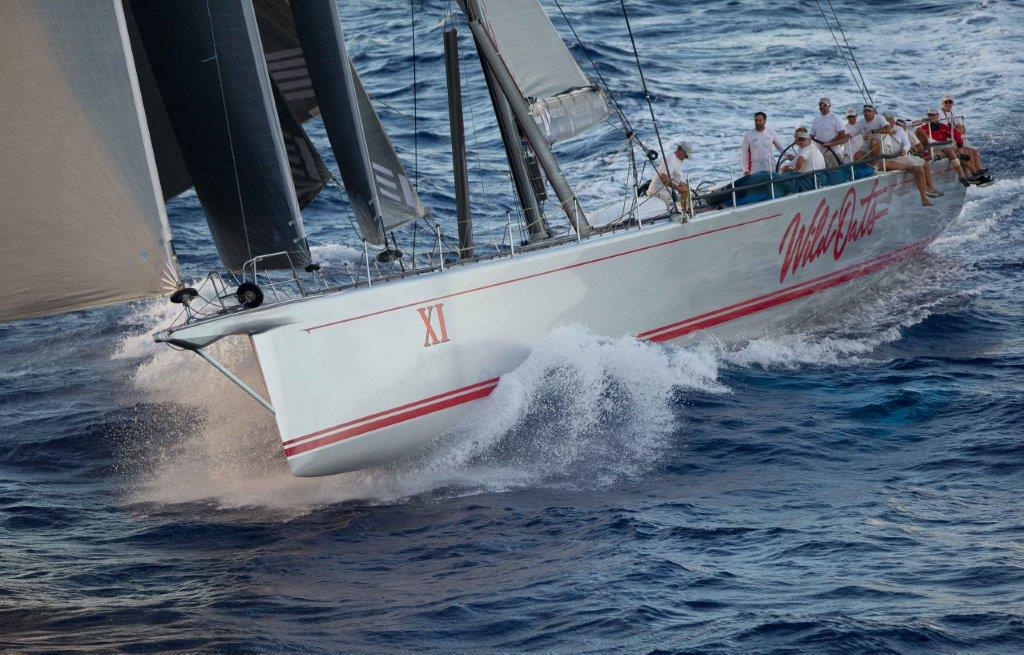 For more information please contact:
Rob Mundle
Media Manager – Wild Oats XI
+61 (0)417 323 573       rob.mundle@bigpond.com