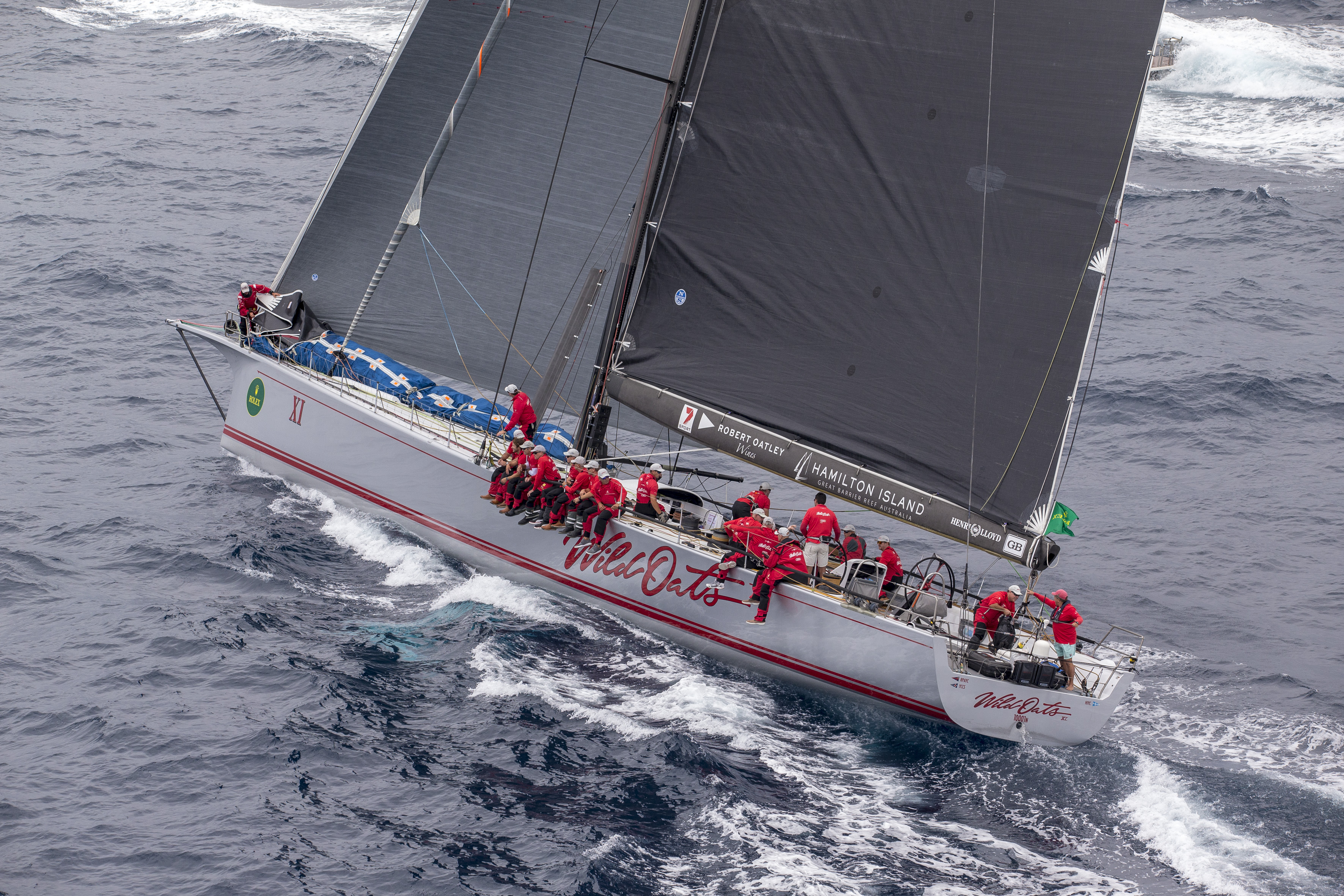 A grandstand finish is looming as the two leading contenders for line honours in the Rolex Sydney to Hobart yacht race do battle off the east coast of Tasmania.
And, the signs are that the yacht that leads the fleet of 102 to the finish line on the Derwent River might lop an amazing four hours or more off the current record time.
The mark of 1 day, 13 hours 31 minutes for the 628 nautical mile course was set last year by Perpetual Loyal, which is racing this year as Infotrack under the ownership of Christian Beck.
It is suggested that the first yacht could arrive as early as 8pm tonight. But that time will only be seen if the current strong north east to easterly wind prevails over the final 44 nautical miles across Storm Bay and up the Derwent to Hobart.
This morning the crew of Jim Cooney's race leader, the supermaxi Comanche, saw their advantage over eight-time line honours winner, Wild Oats XI, whittled away to little more than 10 nautical miles. Both yachts had exited Bass Strait and were charging down the east coast of Tasmania at around 25 knots.
Wild Oats XI had managed to close the gap despite ripping the top out of the headsail most suited to the existing conditions. Skipper Mark Richards reported that the yacht had sailed "bare-headed" – mainsail only – for some time while the remnants of the damaged sail were recovered and a new sail set.
Late this morning there were signs that the wind on the race course might be turning against Comanche. The direction of the wind appeared to switching more to the east. If so, this would cause Comanche to adopt a course away from the coast while Wild Oats XI could sail a more direct passage towards Tasman Island, at the entrance to Storm Bay.
(Photo by Andrea Francolini)
All positions and information relating to the race, including the yacht tracker, can be found at www.rolexsydneyhobart.com
Release by Rob Mundle – Media Manager, Wild Oats XI – rob.mundle@bigpond.com – +61 (0) 417 323 573