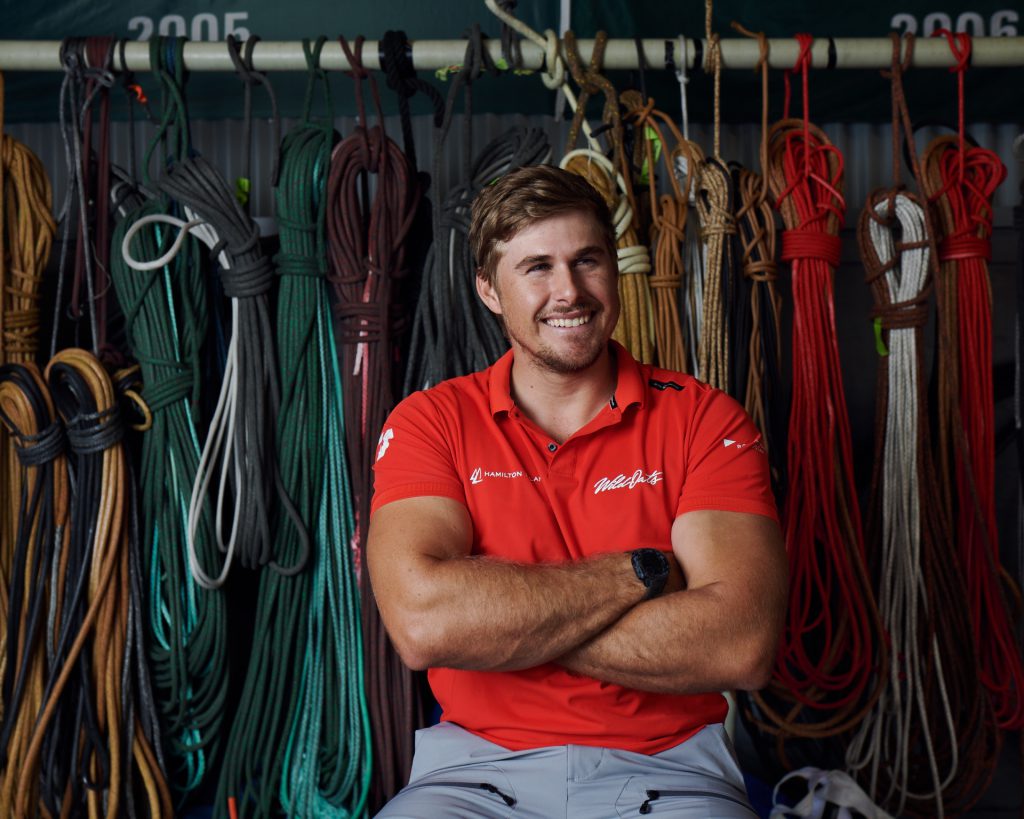 Nickname: Lewi or Muscles
Background: I'm from Brisbane and have been living in Sydney now for about three years. I started sailing when I was quite young, probably about 8 years old and learnt on the Brisbane River sailing Sabots.
I've been with the Oats program for three months as general shore crew and I've been doing a bit of sailing with the team.
I'll be sailing south on a smaller 52ft boat and meeting the boys in Hobart hopefully quite soon after they arrive. This will be my third Rolex Sydney Hobart Yacht Race.
Toughest race moment was the first night of last year's race with big waves and big breeze which really rattled a lot of the fleet with about 30 retirements and many seasick and boats breaking.
Best meal was first day sushi but onto freeze dried after that. The worst meal is always if someone doesn't know the right water ratio on the freeze dried and you get something that's real crunchy and you end up more dehydrated than when you started eating.
One item you always pack: The little things that keep me going. I like little snacks that I can keep in my kit. They make a difference over a long night shift.
Being on the start line on Boxing Day there's a lot of energy. It's almost distracting seeing all the other boats, helicopters, media and spectators. As soon as the timer starts ticking down, you've really got to zone in on your job and block out all the distractions.
What are you most looking forward to about this year's race: It's the pinnacle of yacht racing in Australia and one of the most famous races in the world. I'm just looking forward to getting out there and being a part of it all again.