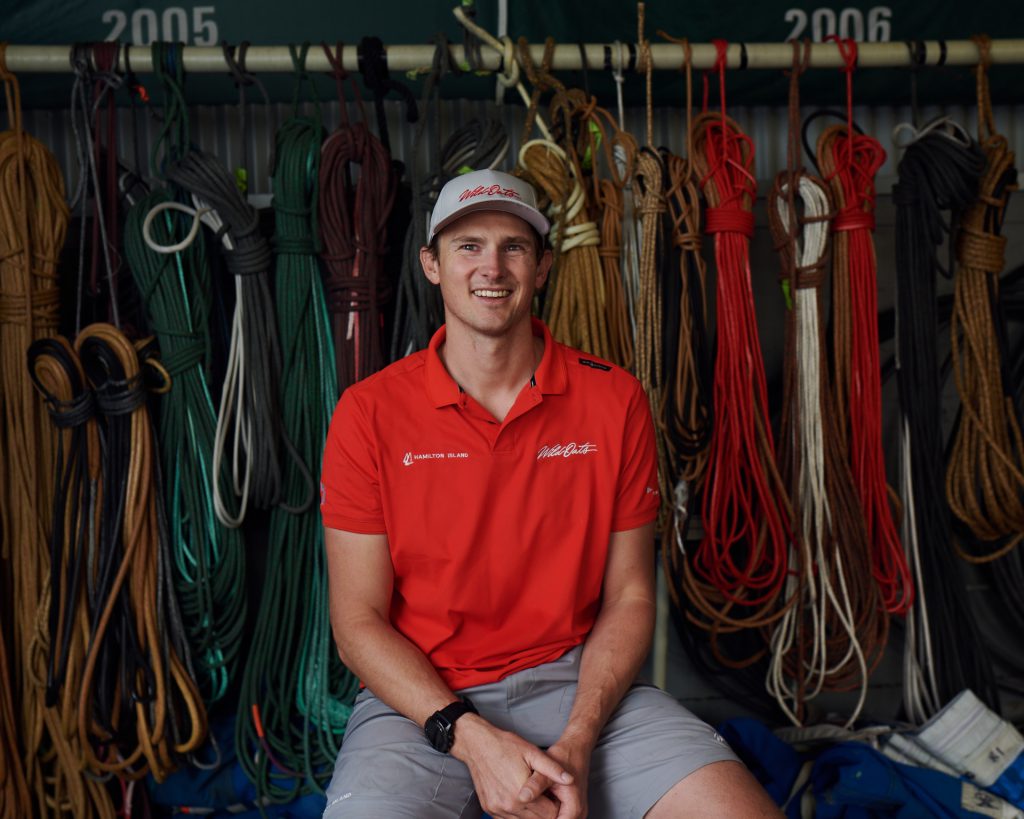 Nickname: Seagull
Role: Helmsman
Background: I grew up in Lake Macquarie, started sailing when I was 4 years old.
Been part of the Wild Oats program since: This will be my first Hobart with them.
Toughest race moment: I feel like the end of the race is the most difficult. Everyone is fatigued, it can be quite tricky getting into Hobart and the winds are often quite light, so you need to make smart decisions.
We have the best crew in the world in each position on Hamilton Island Wild Oats and of course people have opinions, which is very much part of racing. How you work past that and resolve issues is what makes a good team. As part of our training, we have incorporated conflict resolution, to ensure that we can always work through differences and make smart decisions.
Being on the start line on Boxing Day: The Rolex Sydney Hobart Yacht Race is one of the best events in the world. On Boxing Day everyone is out on the Harbour. To be on one of the biggest boats and one of the line honours contenders is special. There is a lot of focus on the big boats and our boat in particular. It really gets the adrenalin going and is such a cool feeling.