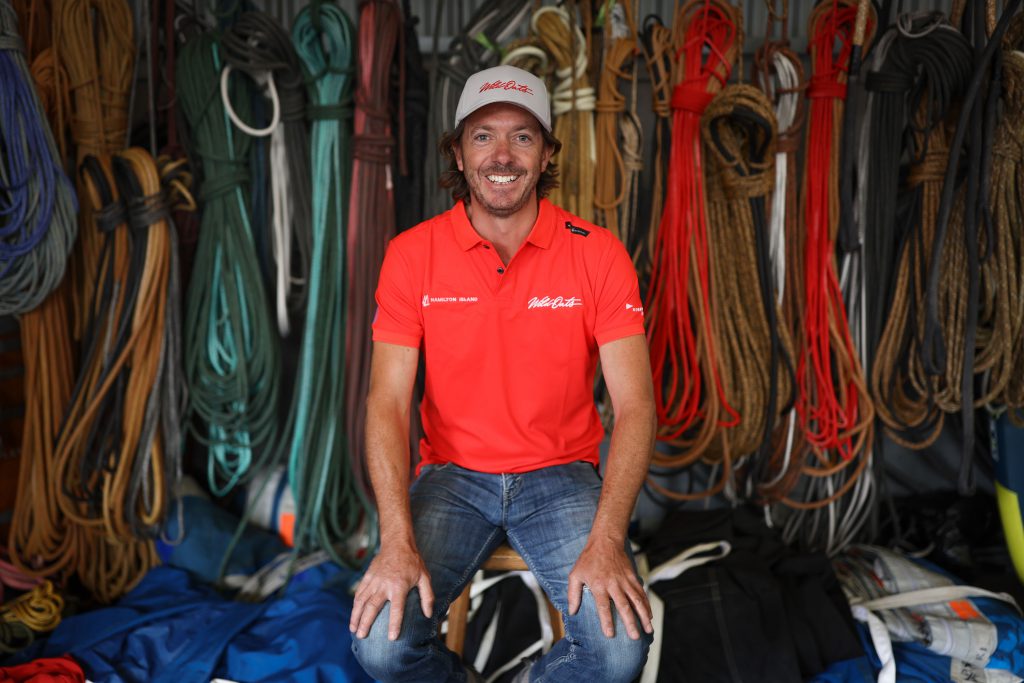 Nickname: Professor
Role: Shore team
Background: I grew up in Sussex in the UK and relocated to Australia about 12 years ago. I was introduced to sailing through windsurfing at the age of three; my mother actually lied on the school documentation so that I could partake, as the minimum age was four.
Been part of the Wild Oats program: For nearly 6 years and crew the yacht in the lead up races to the Rolex Sydney Hobart. I then jump off and help prepare the team from on shore.
Number of Hobart races: This will be my 4th with Wild Oats. I have participated in two onboard a yacht called Patrice, with Tony Kirby, prior to my time with Wild Oats.
One item you always pack: A dodgy old fleece my mother gave me as a Christmas present at the age of 15, while sailing dinghies. To this day, it is my default clothing item for offshore sailing, and I never race without it.
Being on the start line on Boxing Day: The public embrace of the Rolex Sydney Hobart Race makes it just so special – that many people wishing you good luck and joining you in the adventure! There are lots of other big races around the world, but none of them have the spectator element … you can see their eyes, you can see them wishing you good luck – that really separates this race from the rest.
What are you most looking forward to about this year's race: Seeing the benefit of the hard work and the number of hours sailing that the team has done in the lead up. I think they've gone to the next level and really put the yacht and its data under a microscope. The energy onboard is running high! The confidence in the boat and the sail program is there. The Oatley family has enabled the team to have this amazing program with new sails, and really given them the time to optimise.