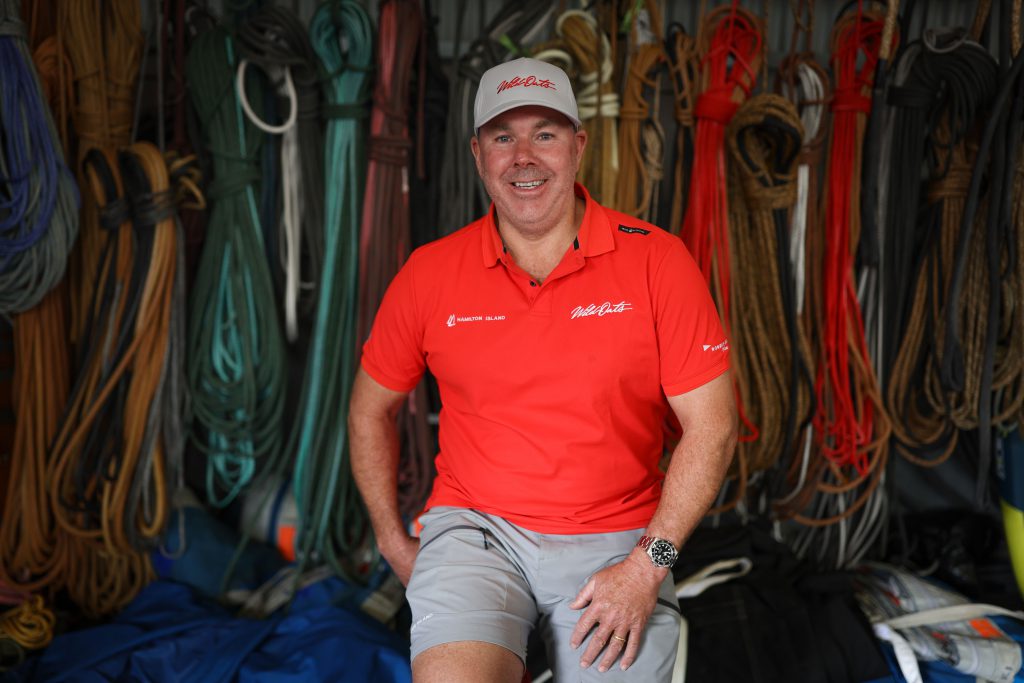 Nickname: Linksy
Role: Helmsman
Background: I grew up on Pittwater at Claireville on Sydney's Northern Beaches. I started sailing at 10 in a Manly Junior.
Been part of the Wild Oats program since: 2007
Number of Hobart races: I'm not actually sure …..quite a few! My first Sydney Hobart was in 1991 on a yacht called Leroy Brown and then we won the race Bumblebee IV in 2001.
The toughest race moment: Without a doubt was the 2017 Sydney Hobart when we broke the record, before being penalised and having our result taken from us. The most memorable line honours win for me was 2018, when we took it back.
Being on the start line on Boxing Day: Is surreal. It's a day that everyone stops for sport. The buzz, the excitement and the outside involvement is pretty huge. You're just trying to do your job in amongst it all. Once you get the boat out of the wash outside Sydney, drop off any camera crew and make sure they're picked up, everything settles down and you can lock in.
What I'm most looking forward to about this year's race: Getting back out there and testing ourselves against all these great boats. All the 100-footers are just so well sailed now; they're getting faster, the teams are getting stronger. It's exciting to be among four very different maxis and we often end up in the same water together at the end of the race.