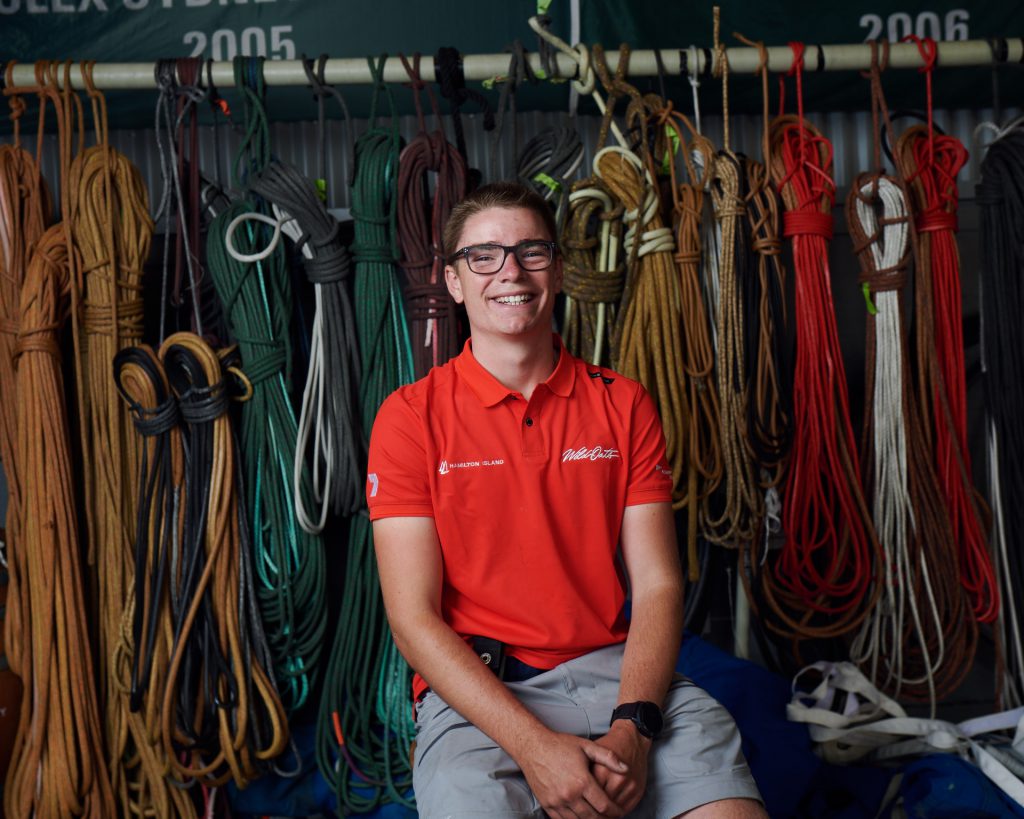 Nickname: Young Ash
Background: The baby of the team at 17 years old. I grew up in Abu Dhabi and started sailing at the age of 12 in a Laser 4.7. I've been part of the Wild Oats program for about 8 months, working as general shore crew.
Most memorable sailing moment: Winning a race at the HARKEN Youth Match Racing Regatta. Not only did the race include youth, but I was also up against some of the most talented sailors from around the country.
Funniest sailing moment: Going overboard during a match racing regatta, with the boat having to come around to pick me up, whilst battling it out in the finals.
One item you always pack: Electrical tape; there's nothing you can't fix with it!
Being on the start line on Boxing Day: As support crew, there is an extraordinary amount going through my head. Firstly, a great sense of pride to see the boat on the start line and of course nerves. You reconsider everything you've done in the lead up and think 'Could I have done it better?'

What are you most looking forward to about this year's race: Seeing everyone safe and sound at the other end.